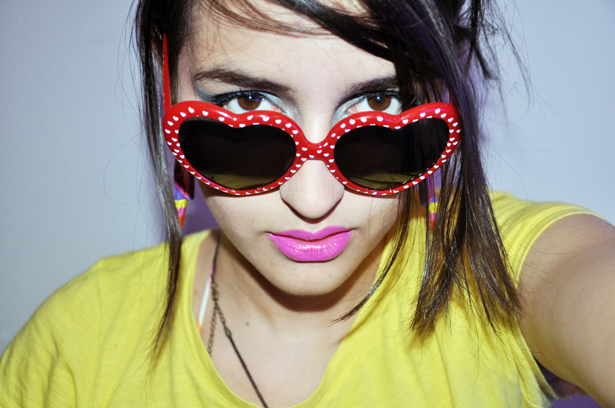 Here are the most asked questions ever, so I wanna answer them. If you have another question, so ask me via fromspring ;)
Are your recipes vegan?
– yes of course, I'm just sharing vegan recipes.
Why are you posting recipes, is this a cookbook?
– No, this is only my blog. And I love to share a lot of things out of my life. Also recipes, especially easy vegan recipes for young people. So everybody can cook them too!
Since when you decided to be vegan?
– since 2008
Are you muslim? Or protestan? Catholic?
– I'm not believing in religion, rather prefer believing in fairy tales :) In my fairy tales :)
Are you german or turkish?
– I'm german, but my parents are from turkey. I'm proud of being both, but in the end.. I'm just a human.
You lived 4 years in Istanbul, why?
– my parents are from turkey, and I was also just there because of my mom, don't wanted to leave her alone. But I also stayed in Istanbul, because I really loved that place! Istanbul is amazing, and it makes you addicted! I worked there as a receptionist and also studied (Istanbul University) in the same time.
What are ou studying?
– Physics at Heinrich Heine University Dusseldorf
How long you will stay in Dusseldorf?
– I don't know. Maybe just till tomorrow, maybe for ever? I don't know.
You have a boyfriend?
– No.
Are you lesbian?
– No.
Why are you good in drawing? Did you learn it in a art school?
– Learned it by doing. Maybe its because of my genes. My mom is also good in drawing.
Why are you studying physics and not graphic design or photography (something with art)?
– Cause I love physics too., even if I'm not freakish good in mathematics.. uuhm, I got my drawing skills from my mom, and my love for physics from my dad. (He is very interested with science) .. Well this is what I guess, lol.
Why are you writing in english, your english is soooo horrible!
– Yes, and that's why I'm writing in english! Learning it, much better, but also because of my friends. In this way everybody can understand and read my blog, as long as they now english ;) But the most of them know it! I also wanted to share my thoughts, photos to the world. And yeah, that's why.
0